Camshafts for Model A Ford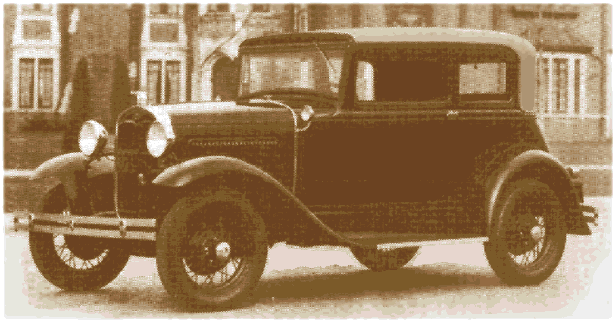 We are experts in Model A camshaft regrinding and rebuilding.
Model A camshaft - before & after

The biggest problem we've found with the Model A is the main journals. The center main is always worn from .002 to .008 inches even though it looks OK visually. This journal also drives the oil pump. A worn Model A cam often causes a knocking noise within the block. We correct the problem by building up all three main journals, using industrial hard chrome. This also prevents the rusting frequently seen on the ends of worn Model A cam mains. We also undercut the billets to allow for more lifter side clearance.
Our reground cams are available with the stock Model A grind, a modified Model B grind or a special street performance grind. (Custom grinds are available, too.)
Prices
(all prices are exchange - core charge $50.00)

Model A grind ... $319.00

Model B grind ... $339.00

Performance grind ... $359.00
Prices are FOB Vancouver, Washington.
---
If your needs require, we can create a totally custom camshaft for your exact application. However, consultation, design and tooling charges will apply.
Inquire for details.
---
We've got the CAMSHAFT solution for your application:
| passenger cars & light trucks | heavy-duty trucks |
| antique & classic cars | Ford Model A |
| muscle cars | high-performance cars | race cars |
| industrial, dozers & forklifts | locomotives |
| customer testimonials |

---
We've got the PERFORMANCE solution for your application:
| performance items for 390/428 FE Ford engines |
| performance items - small block Chevrolet |
| performance items - big block Chevrolet |
| other high-performance items - cams, rods, pistons and more |
---
General Information
| main page | camshaft basics |
| cam grinding services | frequently-asked questions |
| about us | our race cars| our collector cars |
| warranty | links |
---

| how to order |
---

Oregon Cam Grinding, Inc.
5913 NE 127th Avenue #200
Vancouver, WA 98682
Phone: 360-256-7985
Fax: 360-256-7465
send e-mail
---
Oregon Cam Grinding is located in Vancouver, Washington, near Portland, Oregon in the scenic Pacific Northwest. We provide camshaft grinding services as well as supplying new and reconditioned cams, including performance camshafts. As a manufacturer and distributor, we can meet your camshaft needs. Whether you need a performance camshaft, racing camshaft, competition camshaft or a cam for a Chevy, Ford, Honda or other make of car or truck, we can help. We even perform camshaft grinding for large industrial and locomotive applications. And, we offer a line of performance and racing parts, including Series 9000 steel cranks, Eagle rods, aluminum cylinder heads, roller cams, lifters, connecting rods, pistons and more. We are proud suppliers of Eagle Specialties products, including performance items for small and large block Chevrolet.